Homeownership
Jan. 13, 2023
Mavis's Story
Since separating from her husband, Mavis struggled to find affordable housing for her and her two sons despite being gainfully employed. In 2021, they finally struck the right chord through Habitat for Humanity.
Before learning about Habitat from a notice in her staff room, the family was struggling with the rise of demand and price of homes in the Comox Valley. They had lived in transitional housing, couch surfed with family and friends and then finally moved onto a campground where they would remain for several years - tenting for two weeks before moving into a camper without running water and then finally a trailer that was financed with the help of her aunt.
While Mavis always put a positive spin on their situation, she felt like she was falling behind as living expenses increased faster than her income. "It's a sinking feeling," she says. "I feel like the hole just keeps getting harder to get out of." Even the campground was unaffordable at times, as the land alone costs $1,500 a month during the summer.
She continued to apply for affordable housing right up until being approved by Habitat for Humanity Vancouver Island North, which allows families to purchase an affordable home with a mortgage geared to income after contributing 500 hours of volunteer work.
Being a Habitat homeowner means going from a space where Mavis could not even lift her arms up all the way to one with "the physical space to do what you want to do."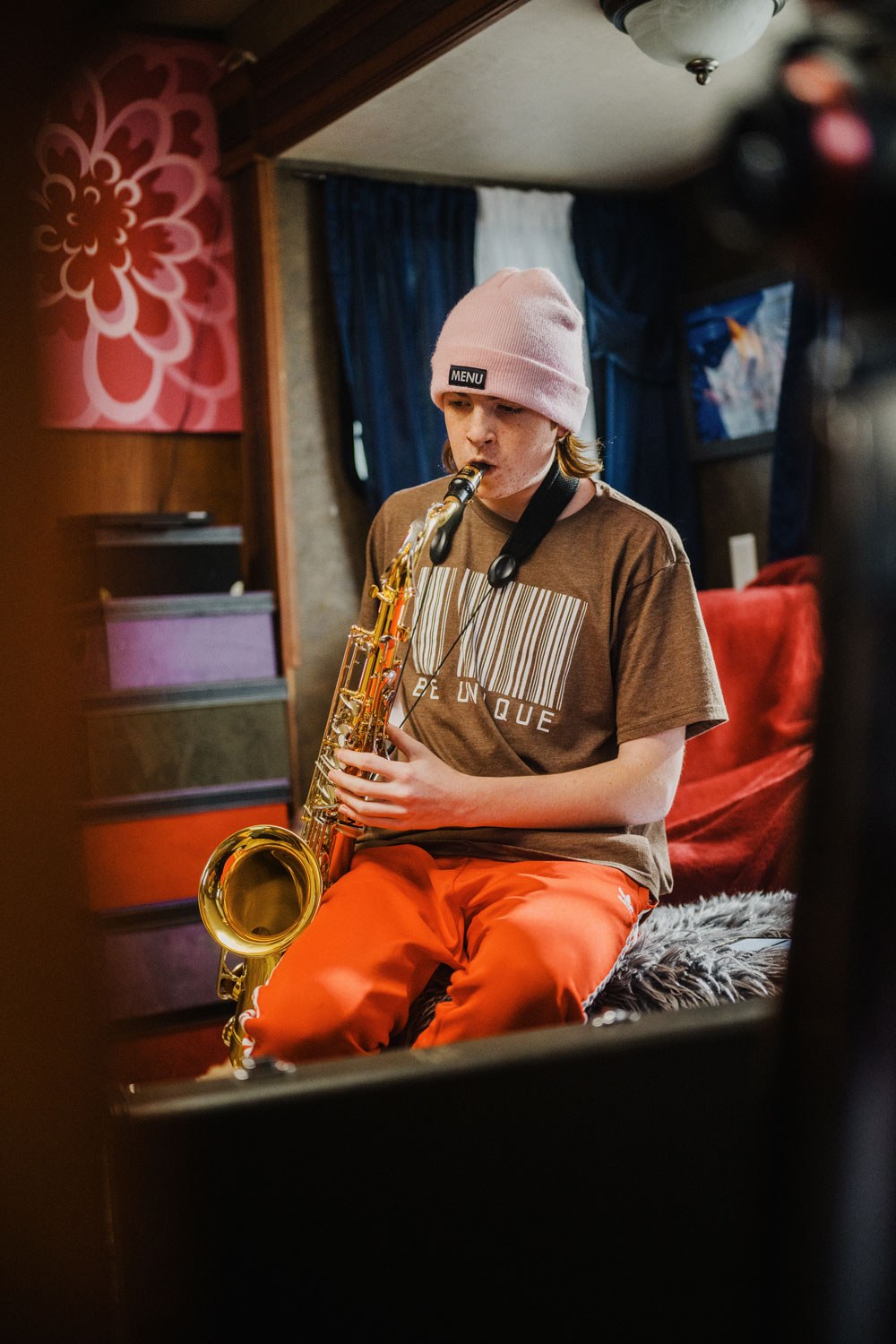 For her older son Clyde, this includes practicing the saxophone and listening to his music without disturbing his family or his neighbours. "It's a really good way to relax and take yourself away from everything that's going on in your life," he explains. "It's nice to be able to play and express yourself." He is planning on soundproofing his new room along with hooking up a surround sound system.
In a broader sense, owning a home will provide a sense of stability and purpose where the family feels good planning ahead. "This is the house my kids are going to grow up in," Mavis emphasizes. "I'm part of the community, and I feel like I can contribute more and make it better rather than feeling like I am sort of passing through."
Mavis is already planning her first day in her new home: "put some music on, make some food, and have a hot bath later that night," she explains. "Just walk around the space and figure it out: go outside, look in, where do you want to put stuff, what colour is this room going to be. It's our house!"