Build your brand. Build your community.
You know that advertising is an investment in your business, but did you know it could be an investment in your community at the same time? Habitat for Humanity Vancouver Island North offers several logo placement opportunities. Not only will your brand be seen all across Campbell River and the Comox Valley, you'll be aligning your business with a non-profit creating affordable housing solutions.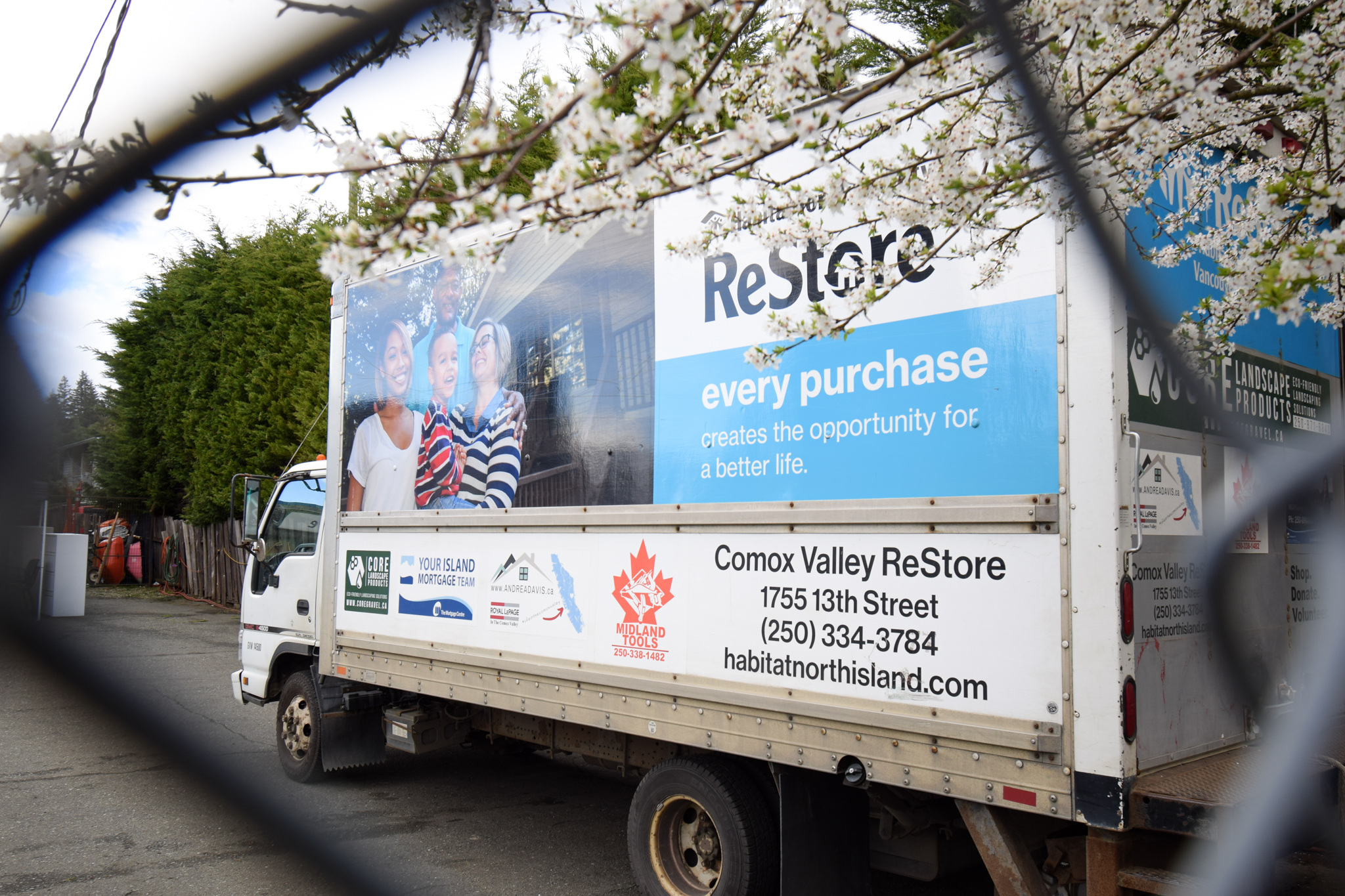 Our ReStore trucks spend approximately seven hours a day five days a week driving around Campbell River and the Comox Valley. Get your logo featured starting at $1,200 for one year of advertising. Email restore@habitatnorthisland.com for more information.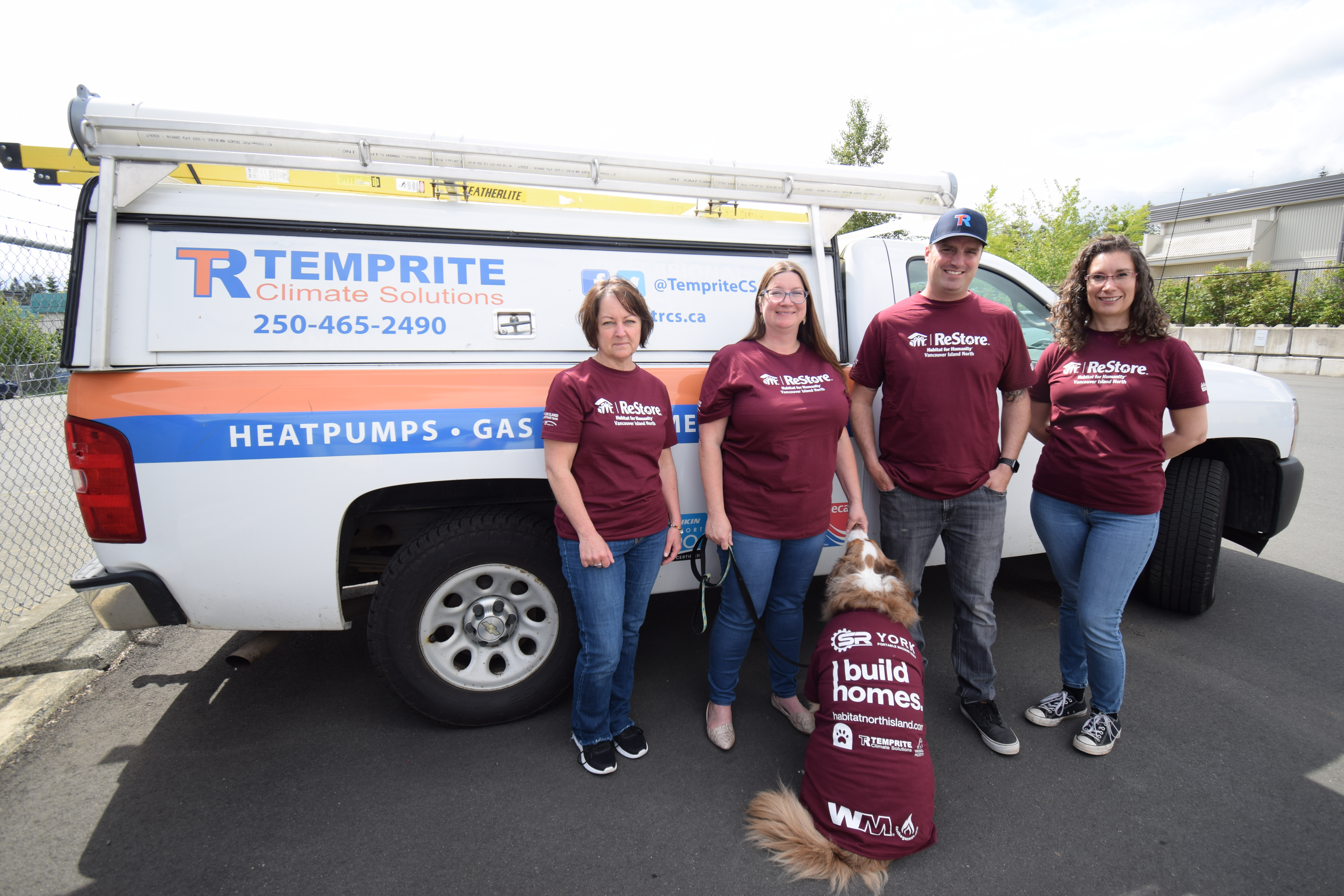 Habitat build t-shirts are a time-honoured tradition for our volunteers and staff. You won't just see them on the build site, but all over the community! We also give ReStore t-shirts to our incredible ReStore team, which are seen by many people in both of our ReStores. We rely on sponsors in order to provide these shirts free of cost to our dedicated volunteers. If you are interested in being featured on our next round of build or ReStore t-shirts, contact us at partnerships@habitatnorthisland.com.