Homeownership
Apr. 25, 2023
Angela and David's Story
When high school sweethearts Angela and David and their two children move into their Habitat for Humanity Vancouver Island North (Habitat VIN) home, it will be a celebration of their tenacity and the vision of creating housing stability for their children.
When they initially applied for Habitat VIN's affordable homeownership program, David and Angela were not successful in their application because their debt was too high. The rent they had been paying made it impossible to stay afloat financially.
"At first when we were denied, we were defeated, but then we sat down and crunched our numbers, and we made it happen. We knew it was possible," said David, adding that they had a glimmer of hope that they could qualify for a Habitat VIN home, and this hope motivated them to make sacrifices.
After three lean months, the family was successful in their reapplication, and Habitat offered them a partnership.
"That day was really loud. The kids could not stop screaming," recalls David.
Since that day, the entire family has become a valued part of the Habitat community as they participate in the required volunteer hours for Habitat homeowners. Both David and Angela volunteer at the ReStore. The kids have contributed by creating art for thank-you cards and will soon be hosting a lemonade stand fundraiser.
Angela and David are one of 12 families who will move into Habitat VIN's development on Piercy Avenue in Courtenay. Their home will be an accessible unit, which will be built to ensure Angela, who has health considerations, is barrier-free in her home.
The family is extremely grateful for Habitat VIN and the volunteers and donors supporting their journey.
"We have hope now. It was hard before," said David.
The family's struggles went beyond high rental rates. Past rentals had safety and health concerns for their children. They had to move out of one rental, at their doctor's recommendation, due to extensive mold in the home.
The future for them looks beautifully different.
With housing stability and affordability, "so much more is possible for us," said David. "We are moving forward with more hope than we have ever had."
Already the family is feeling the impact of being with Habitat.
Angela says her stress levels are greatly reduced, and she carries a new feeling "of sheer happiness."
"Habitat opened the door to a future with safety for our children, stability, and a life with other families that want community," said David.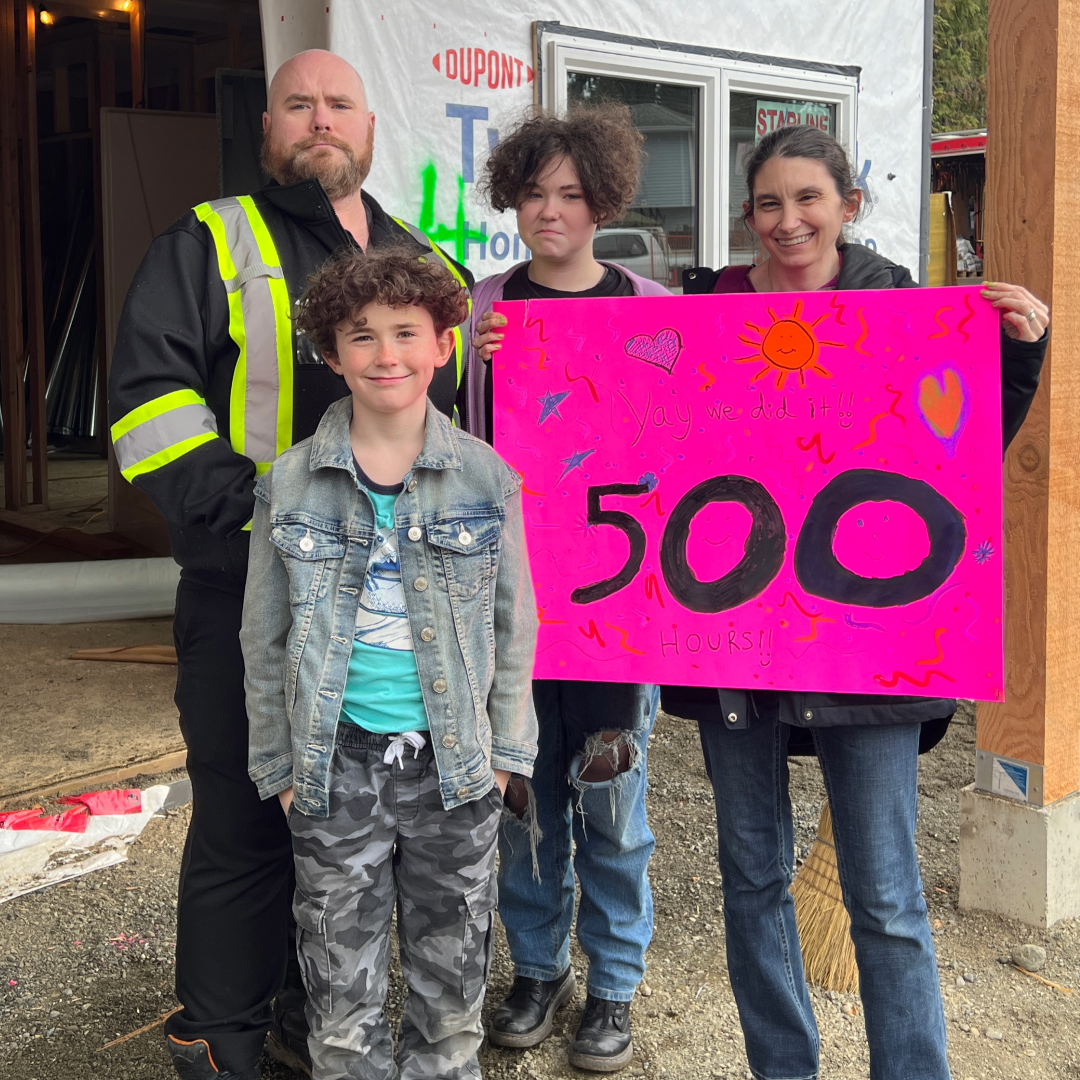 They recently completed their 500 volunteer hours and are now donating their time to their future neighbours. Angela is currently on the Bid to Build 2023 Fundraising Committee and will be helping with donation pick-ups.

We are so excited for them and for building this amazing community of supportive individuals!