A Haunting Success in Campbell River
The housing crisis is an issue that affects communities all over the world. Families struggle to find safe, stable, and affordable housing, and the need for support in this area is more critical than ever. Fortunately, at Habitat for Humanity, we are committed to making a positive change. In a heartwarming and eerie twist, the Haunting on Hilchey emerged as a beacon of hope, raising $2,300 for affordable housing in the community.
A Frighteningly Fun Fundraiser
The Haunting on Hilchey was an incredible event that brought together community members in the spirit of philanthropy and spooky fun. The night was a success, thanks to the dedication and hard work of volunteers, partners, and the entire community. Nearly 460 people from the community came out to support the event. It was heartwarming to see so many individuals come together to not only raise funds for affordable housing but also to have a great time.







Photo Contest Giveaway Winner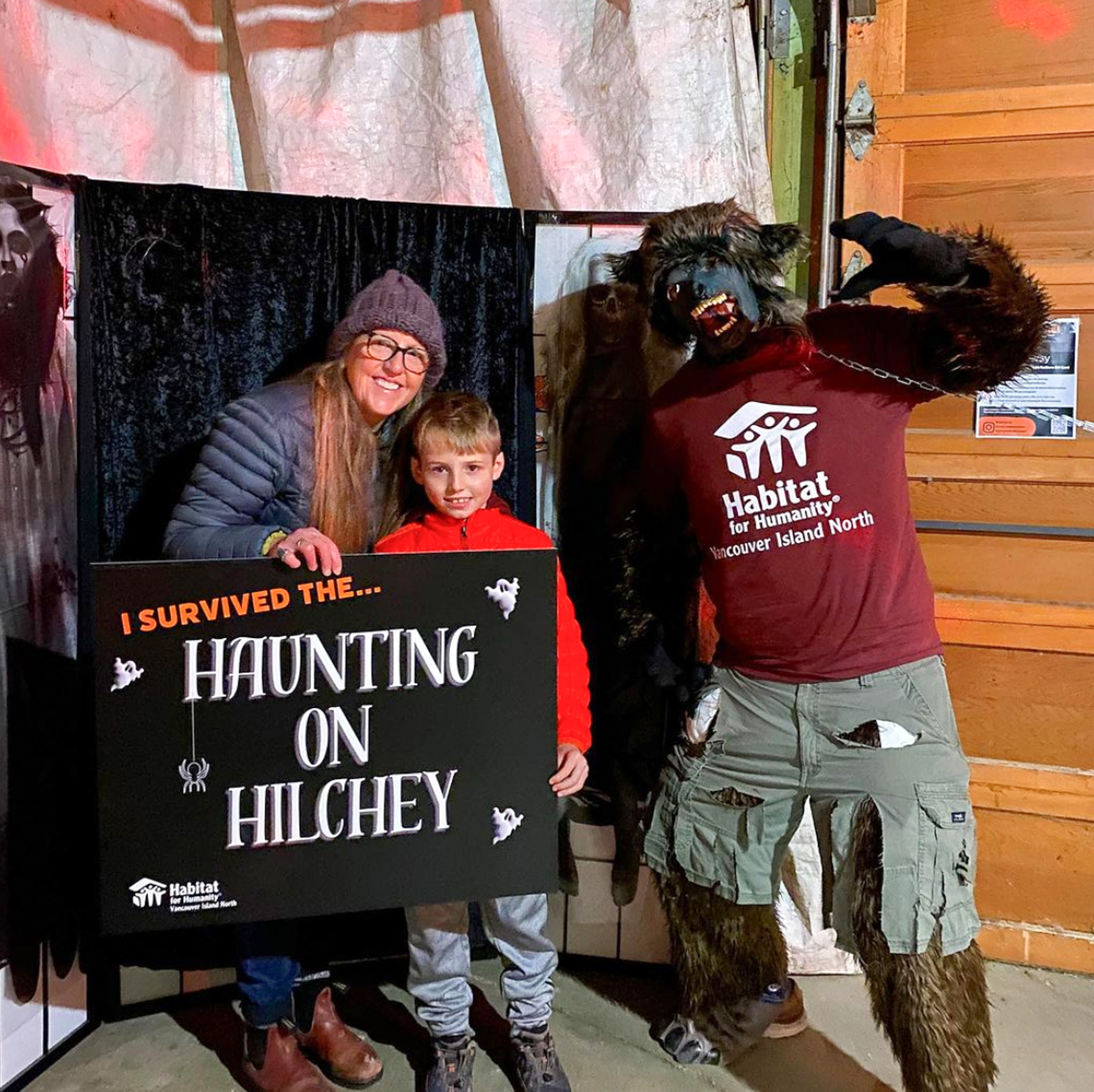 Patrons at the event had the opportunity to take photos at our photobooth for the chance to win a $100.00 gift card to the ReStores. The contest ran on our Instagram Accounts. Bonnie B. was the lucky winner!




Community Support and Partners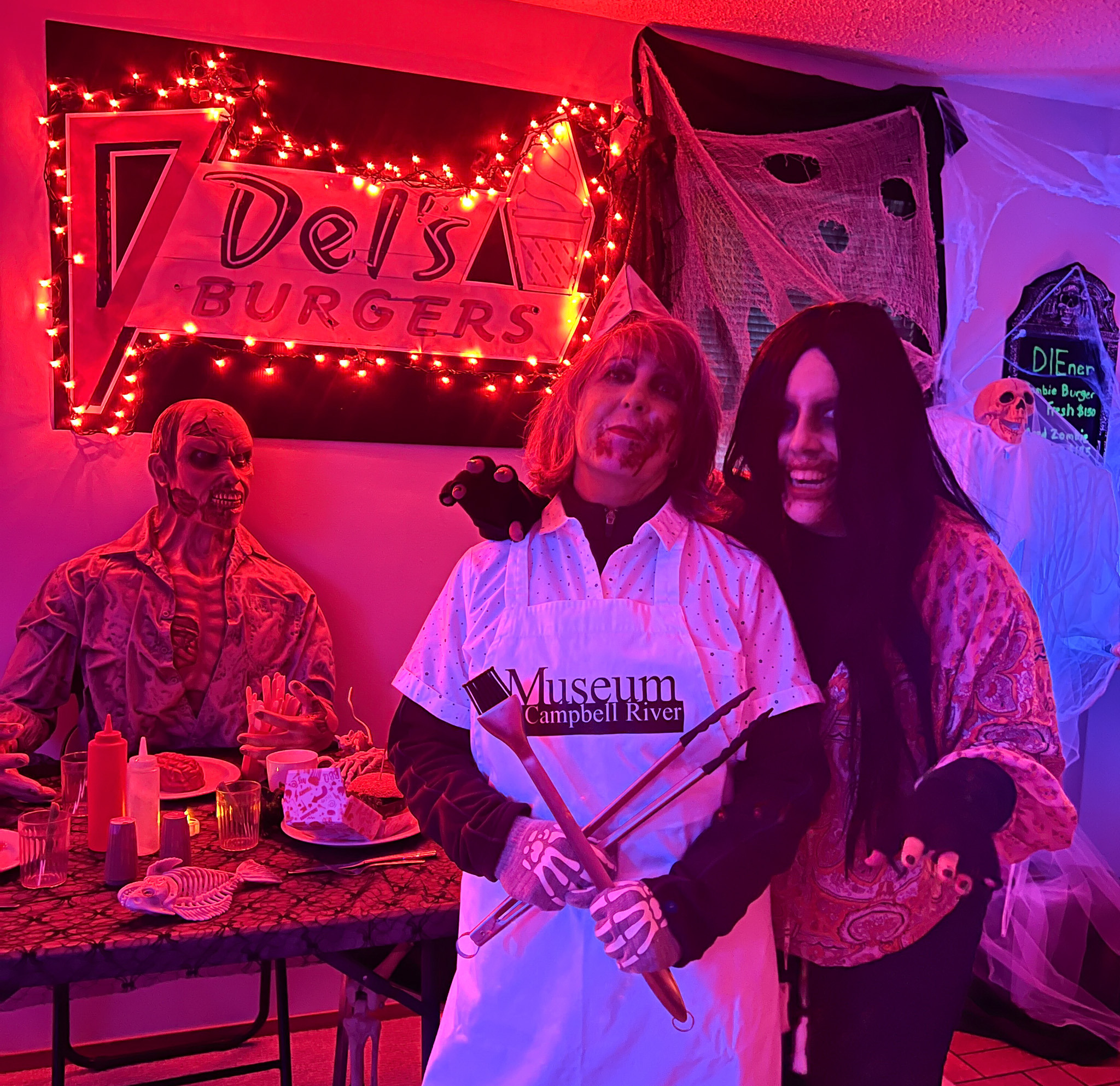 Thank you to Campbell River Museum for sponsoring us by decorating a haunted room in the house. Each room in the house had a different theme. The museum brought back Del's Burgers, a true Campbell River icon. The fundraiser was made even more special thanks to the incredible Katimavik youth, NIC student volunteers, Habitat family volunteers, both new and old, and, of course, our staff, who all were terrific and braved a cold house for the cause. We truly could not have done this without their support.

The event was made possible with community partners like the Campbell River & District Chamber of Commerce and media sponsor The Raven 100.7 FM, who helped spread the word and increase community engagement.
The Real Canadian Superstore and Save-on-Foods Campbell River donated candy for the event, adding a sweet touch to the spooky night. The Campbell River ReStore contributed by donating props ensuring all the rooms were complete.
Together, we turned a haunted night into a brighter future for families on Vancouver Island.